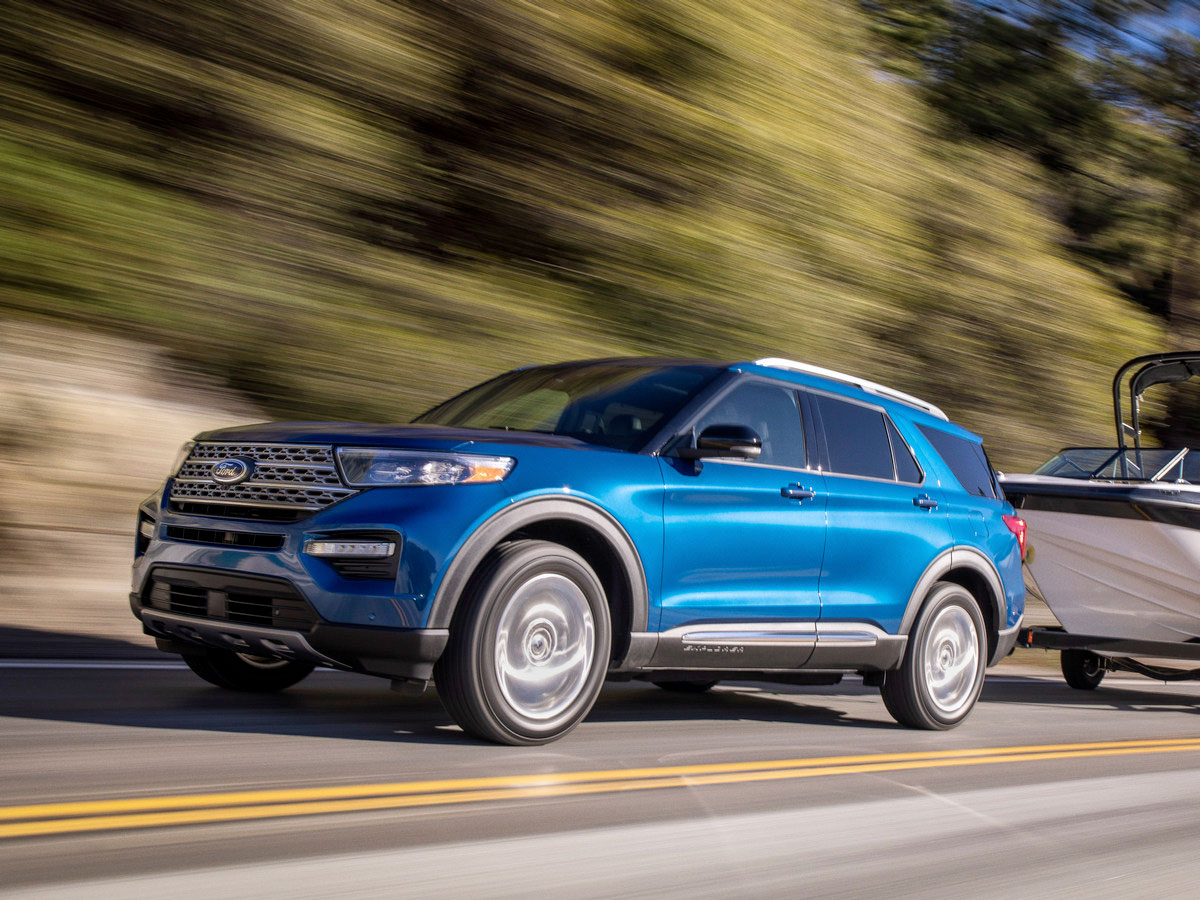 Transmission Replacement at Chapman Ford
Getting your transmission replaced is a major repair so it is a good idea to trust it to the people who made it. Bring your car to Chapman Ford of Columbia in Columbia, PA, to get your Ford transmission replaced, or for
another repair you might need
. If a transmission gets to the point where it will not move your car, chances are it will need to be replaced or rebuilt. Our certified technicians have the latest tools and technology to get your car running as good as new. Sometimes a simple fluid replacement or flush can get a transmission working well again. Our certified technicians can help you make the best decision for your car. We are a short drive from
Mountville, Wrightsville, Marietta, and Mt Joy, PA
.
Warning Signs of a Faulty Transmission
Transmissions do not normally go bad suddenly. There are some signs to look for. One of those signs is a leaky transmission. If you have a small spot of an oil-like substance under your car each day, that could be a leaking transmission. If you can feel the gears slipping as you accelerate, or if your car shakes or makes he grinding noises, those are signs the transmission is having trouble. Often transmission will simply not engage, and the car will not move when you push on the gas pedal. Often reverse goes out first. Avoid getting stranded on the road with a car that won't move by coming to see us at the first sign of trouble.
Your Options for Transmission Service
You could buy a new transmission, which is the most expensive option but might be a good choice for a new car. Buying a used one is also an option, but risky as there are a lot of unknowns. Buying a rebuilt one is less expensive than a new one. The best option for many people is to have their existing transmission rebuilt. When we rebuild your transmission, we will take it apart and replace every worn part so it will be like new when we are finished. It is, in essence, a new transmission. All the parts are new or are at factory specifications.
Call Us in Columbia, PA Today
Call our service center at Chapman Ford of Columbia in Columbia, PA today to set up service for your Ford transmission. Online scheduling is now also available. We want to make it as convenient as possible, so we have Saturday service hours, and we offer home or office pickup and delivery. We also have a courtesy transportation shuttle. Fixing a transmission may take a few days, but you can relax in our comfortable waiting area while we check out your transmission. Use our free WiFi, and enjoy our flat-screen TVs and complimentary snacks. Remember we also serve the Mountville, Wrightsville, Marietta, and Mt. Joy, PA areas.
 Schedule Service