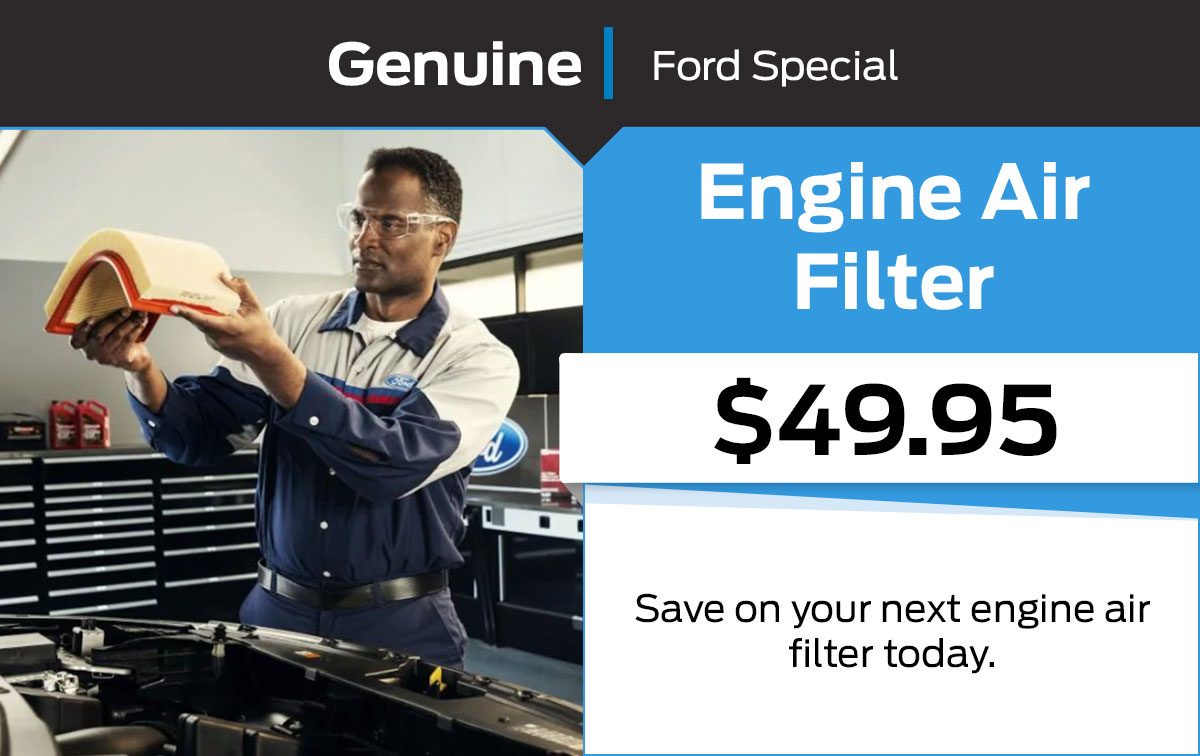 The Importance of Changing Your Engine Air Filter
At Chapman Ford in Columbia, we always check the engine air filter when we perform an oil change. This is part of our service and it is important to check it when you get an oil change. New cars have a filter in the engine and one in the cabin. The engine air filter prevents dust, dirt, and debris from getting into the engine and causing damage. Air filters get dirty and need to be changed periodically.  When it becomes dirty, it should be changed.
New Engine Air Filters  in Columbia
Ford recommends changing your engine air filter every 15,000 to 30,000 miles and when you come in for an oil change we will check it. You might want to change it more frequently when you see dirt in the filter, drive on dusty polluted roads, or the engine is sluggish. Air filters often only need to be changed once a year.  A clean air filter prevents dust and debris from entering your engine. Our treated filters protect your engine with tight leak-proof seals that wear a long time. These filters wear well in extreme temperatures, and we have different kinds of filters suited to all cars, SUV's and trucks.
Don't Delay Service
A dirty air filter hurts acceleration more than fuel economy. We have the Ford manufactured air filters recommended, by the company.  Our air filters will increase the engines' horsepower and improve mileage. Next time you come in for an oil change, remind us to check your engine air filter and change it when needed. Signs that you need to have the engine filter changed is the smell of gasoline, strange engine sounds, black smoke from the exhaust, bad gas mileage and dirt in the filter.