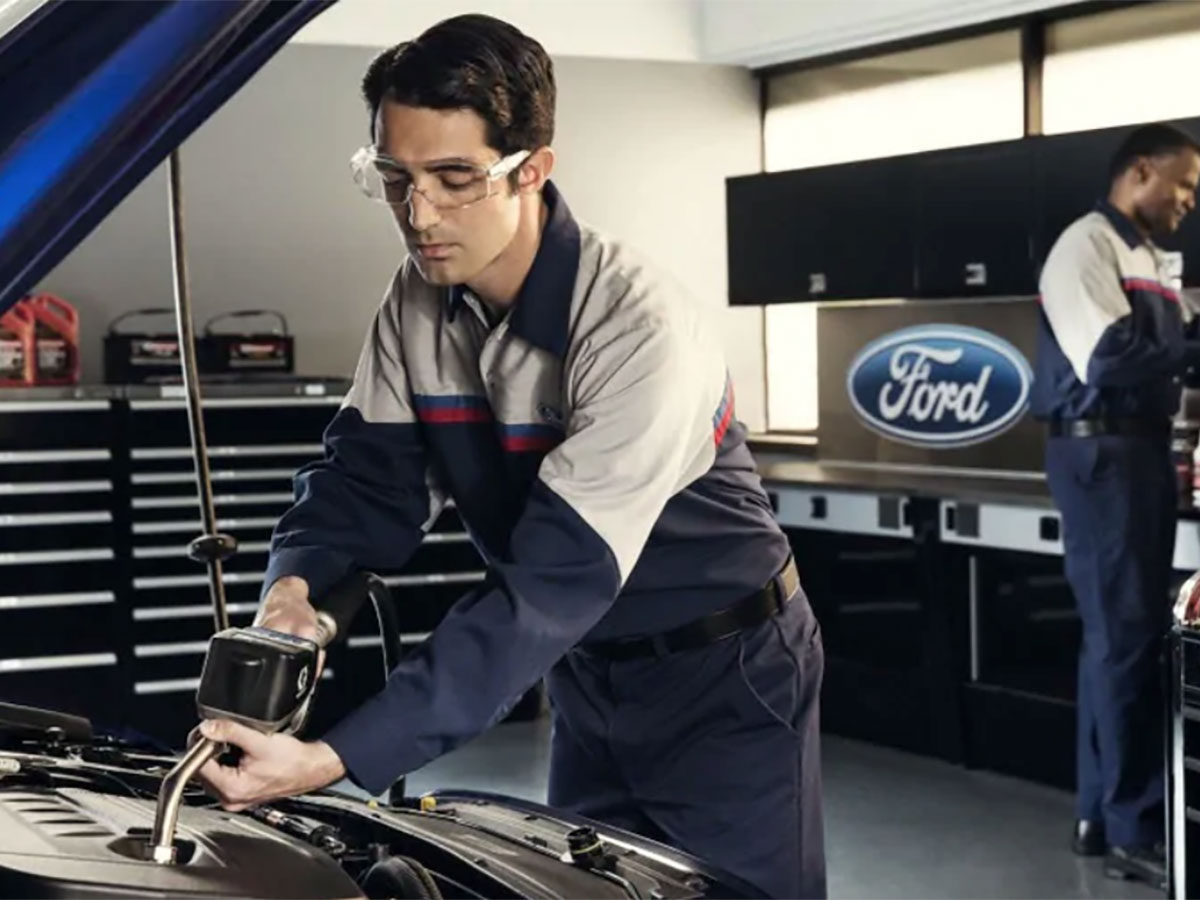 Conventional Oil Change in Columbia
When was the last time you had your Ford vehicle serviced? If it's been a while, it might be time to go ahead and schedule an appointment. Here's what you need to know about getting your next oil change at Chapman Ford of Columbia. Oil plays an important role in lubricating the engine and keeping it running smoothly. Over time, the condition of the motor oil starts to degrade and deteriorate. Regular oil changes help keep your engine clean while minimizing wear and improving overall performance.
Conventional Oil
The biggest factor in understanding when your oil needs changing is the schedule set by your vehicle manufacturer. For Ford models, this goes by the age of the car or truck. For example, they recommend that vehicles that are 2007 and newer only receive an oil change once every 7,500 miles. Those that are older than 2007 need an oil change every 5,000 miles. However, there are other symptoms of an engine that needs an oil change. If you notice any leaks or a burning smell, bring your vehicle to our service center immediately. Likewise, if you notice that it is running low on oil, there might be a bigger problem that a certified mechanic needs to review. There is also a light on your dashboard that will likely tell you when your vehicle needs service.
What If I Don't Have My Oil Changed Regularly?
Skipping regular oil changes is simply a bad idea. The reason is that old oil can cause a multitude of different engine problems. In the end, this often ends up more costly to repair than just sticking to the oil change schedule in the first place. The great part about utilizing Chapman Ford of Columbia for oil changes is that the process is easy and convenient. We offer a whole host of amenities including business workstations, a quiet room, free WiFi access, and more.
 Schedule Service