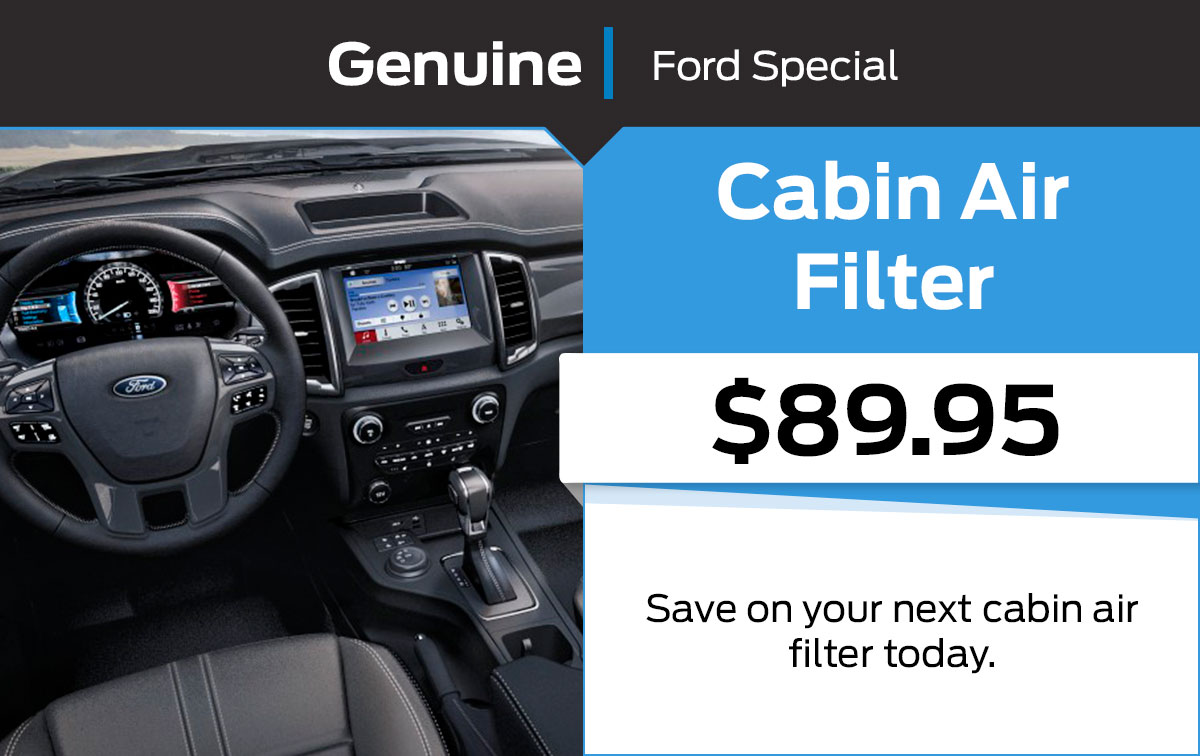 Is Your Ford Due for Routine Cabin Air Filter Service?
There are many factors that contribute to your overall driving experience, and the quality of the air you breathe while you're on the go is one of them. If the air quality in your Ford has been an issue lately, it might be time to have your cabin air filter serviced or replaced. If you're located in Columbia, PA or the surrounding areas, Chapman Ford of Columbia is the place to go for world-class service you can trust.
Cabin Air Filter 101
The air outside your vehicle isn't necessarily as clean as you'd like. Your cabin air filter helps keep outside contaminants like dirt, dust, allergens, pollen, bugs, and pollution out of the car's interior so you stay comfortable and breathe easily. However, even the best cabin air filters don't last forever. Timely service and/or replacement is the key to making sure you and your passengers always enjoy the high air quality you deserve.
How Often Should My Cabin Air Filter Be Replacing?
If you drive a Ford, it's recommended by the manufacturer that you have your cabin air filter replaced every 15,000-20,000 miles to maintain optimal air quality levels. However, signs like the following indicate that your filter may need to be cleaned, serviced or replaced ahead of schedule:
You notice a stale or unpleasant smell when you turn on your air or run your air conditioner, and it doesn't go away.
You've noticed the amount of airflow you're getting currently isn't what it used to be.
Your air system no longer runs quietly or feels like it's running smoothly.
Choosing the Right Auto-Professionals for the Job
Although cabin air filter services are likely to be offered at just about any mechanic shop, you don't want to trust something as important as your car's air quality to just anyone. Choose an auto shop that specializes in working on Ford vehicles in particular. The technicians working on your car will be factory-trained to correctly identify any issues, as well as do any necessary work to the highest standards.