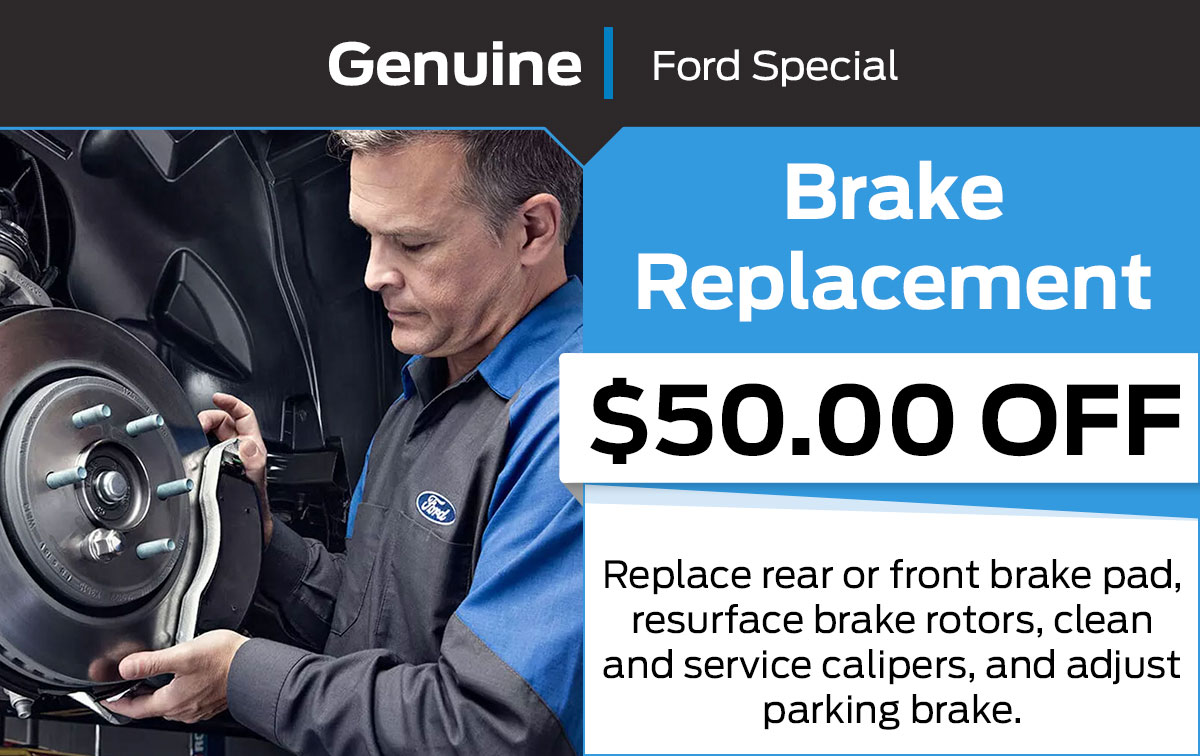 Professional Brake Pad Replacement Services in Columbia, PA
We are constantly using our brakes every day in order to bring our vehicles to a complete stop. Our brakes are an integral part of our vehicle that improves our safety whenever we're driving on the road. From brake fluid exchanges to making sure that the rotors are even, making sure your brakes are working efficiently is extremely important. However, brakes are typically one of the first components of our vehicles to go due to their constant usage. Stop and go traffic will put a tremendous amount of strain on your brakes whenever you have to constantly put pressure on your brakes. Fortunately, Chapman Ford of Columbia in Columbia, PA has the best resources around to help you get the brake pad services you need.
Why Should I Get Brake Pad Replacement Services Done?
Your brakes are such an important component of your vehicle that you cannot drive without them. Constant wear and tear on your brake pads can end up inhibiting your ability to safely come to a stop whenever you need to. Fortunately, there are plenty of resources available to get your brake pads changed professionally and get you back on the road.
Missed Brake Pad Service
Unfortunately, there is a pretty long list of dangers that can present themselves to you and your vehicle if you do not get your brake pads replaced. The most important thing that you should be aware of is the fact that you will have a difficult time braking. Thinner brake pads can end up making it harder for you to come to a complete stop whenever they are not in good condition. This can put you at risk of getting into an accident on the road, or worse. Brake pads that wear down can also begin to affect the rotors of your vehicle. This will wear them down as well and may end in your seeking costly repair services down the line. .
 Schedule Service