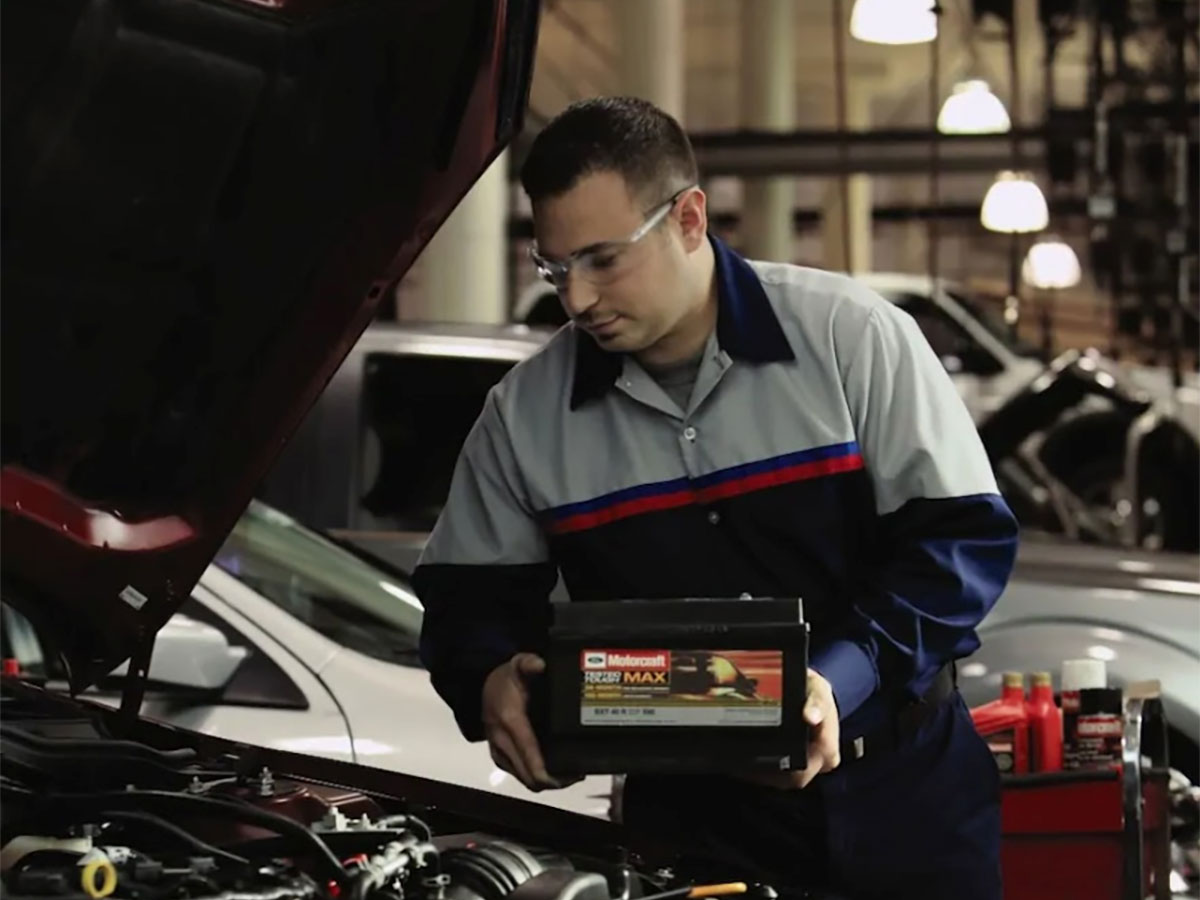 New Batteries for Your Ford
The battery in your car is responsible for not only starting your car but keeping it going and keeping a number of things inside your car going as well. As our car batteries age, they become
less and less
effective meaning that they do need to be replaced.
 Service & Parts Specials
 Schedule Service
How Long Does a Car Battery Last?
The battery in your car can last anywhere from one year to ten years depending on the battery, the car, and how the battery was treated while in use. With batteries, it really is a guess as to how long any one particular battery is going to last in any one particular car. Batteries do better when they are used a moderate amount, when they stay dry, do not get too hot or too cold, and when they are kept clean.
The car itself can also have some bearing on how long a battery works. The more the car expects from the battery, the faster it is going to go out. When getting a battery replacement it really is important to keep in mind that the type of battery your car needs might not be the same as the battery that your friend's car needs. You should be looking for a battery that is rated for your car and that fits the needs of your driving style as well. 
Why Have Your Battery Changed by a Professional
Having your battery changed at a dealership has a ton of benefits over trying to do it yourself. The first is that a dealership or a service center is going to have access to a far greater range of batteries than your local hardware store. They are going to have access to more brands, more types, more styles, and more voltages so that you can find the battery that works best for your car.
Getting a battery changed at a service center also eliminates the need for you to bring your old battery back for recycling, they simply do it for you. The last benefit is that it is faster and safer. You are not going to have to figure it out on your own and you are not going to have to worry that it was not done right.